Italian Gourmet
040A26-6443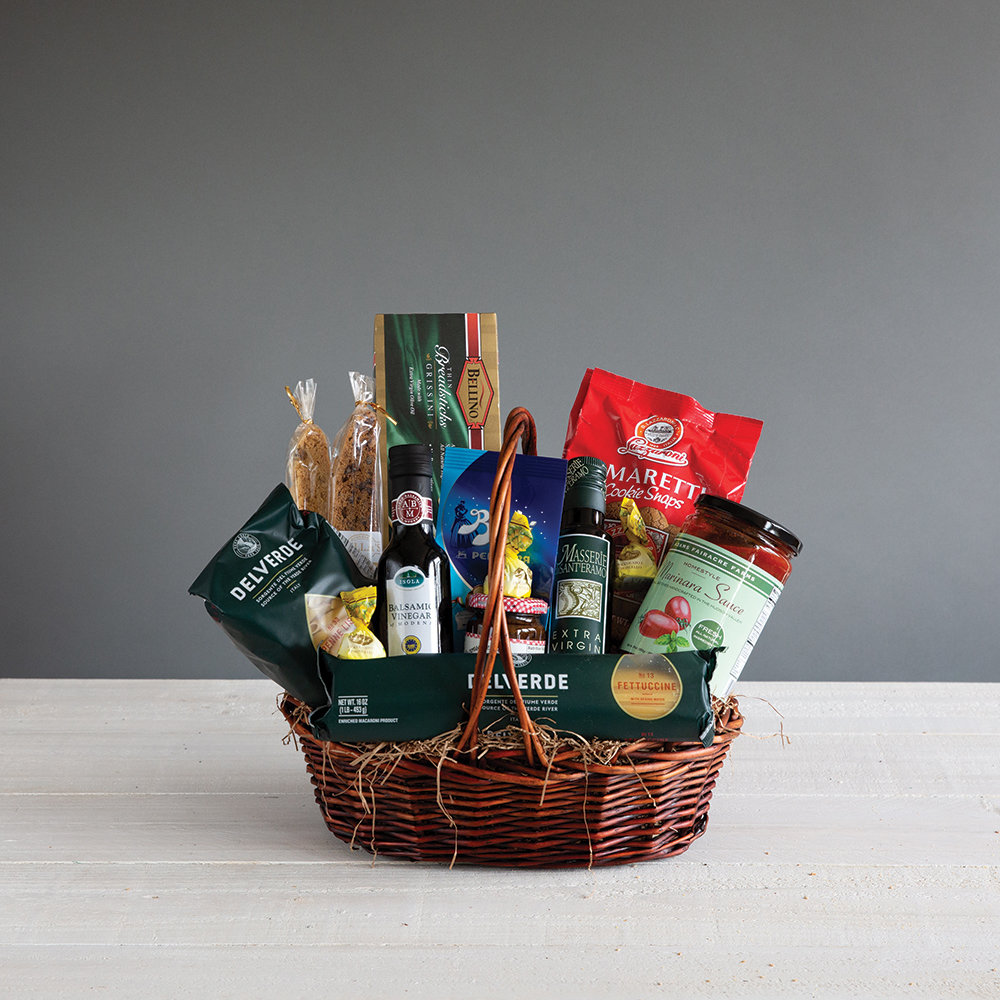 This favorite includes pastas, sauce, extra virgin olive oil, balsamic vinegar, breadsticks, Italian cookies and chocolate. Mangia!
Italian bread, colander and fresh mozzarella available for additional fee.
*Italian bread and mozzarella add-ons available for local delivery only.
$75 In stock
Add-Ons (Choose One) None (0) Italian Bread (5) Colander (5) Adams Own Mozzarella (5) Bread, Colander & Mozzarella (12)
What's the occasion?
Enclosure Note