Adams Grand
040A45-6448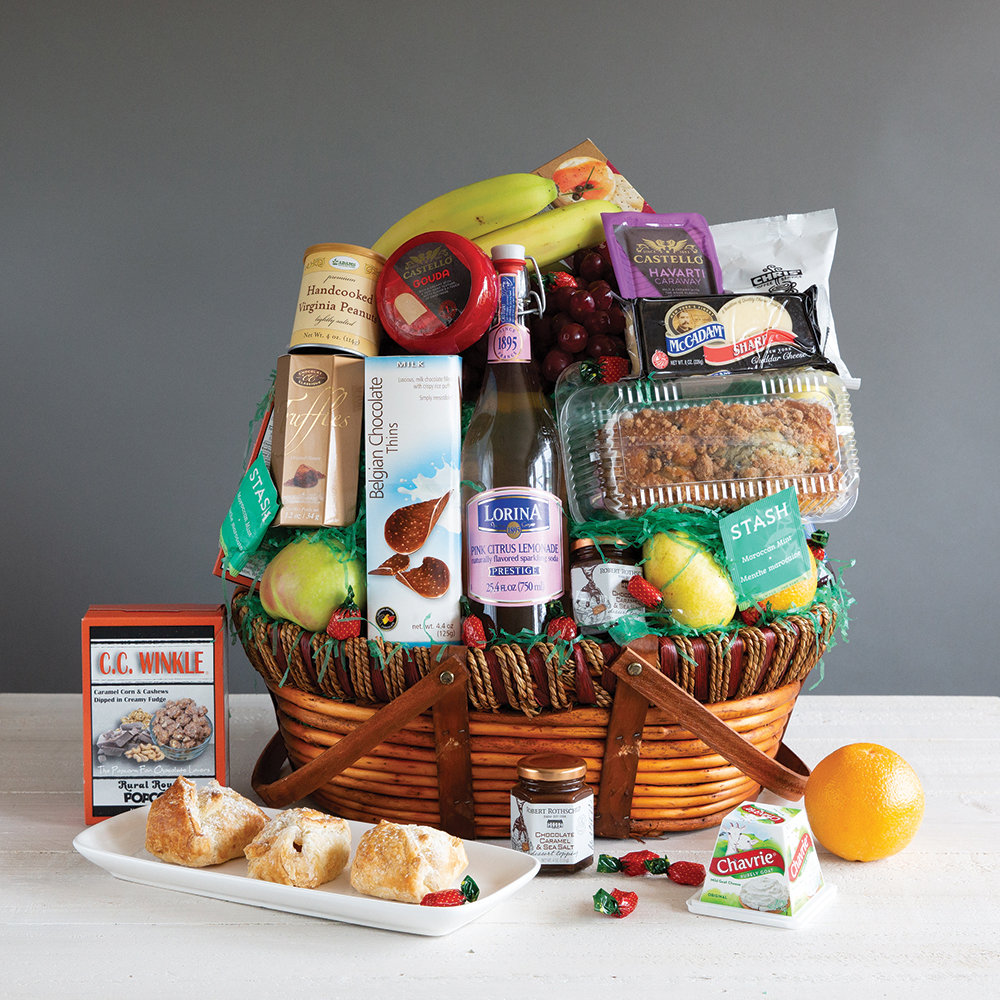 Our best hand-selected fruit, cheddar, Gouda, crackers, nuts, snack mix, chocolates, salami, cookies, tea, coffee, jam, gourmet spread, dessert, chocolate sauce, a sparkling beverage, Adams Own fresh baked goods and a chocolate sauce.
*NOTE: This basket will not include bananas or grapes when shipped via UPS.
$150 In stock
What's the occasion?
Enclosure Note