Adams Complete Holiday Turkey Dinner
061H058-6851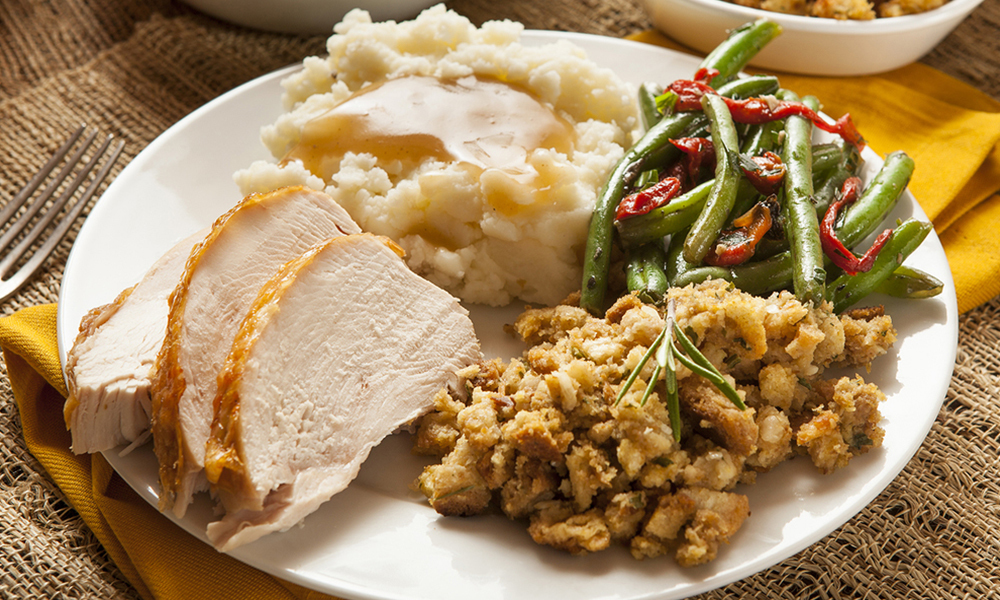 All Thanksgiving orders must be picked up on Wednesday, November 21st by 6pm. Adams stores will be closed on Thanksgiving day.
Our Complete Holiday Dinner feeds 8-10 and includes:
12-14 lb Plainville Farms antibiotic-free fresh turkey
Half tray each of mashed potatoes, steamed green beans and stuffing
Quart of gravy
Apple pie
The Complete Holiday Dinner will be completely cooked and kept cold until pickup. Heating instructions will be included.
$129.99 In stock
Serving Size::8-10 People
Pickup on Wednesday, November 21. Choose pickup window: 8:00am-1:00pm (0) 1:00pm-6:00pm (0)
Pick up location. (Delivery not available for holiday orders): Pick up (Poughkeepsie Store) (0)